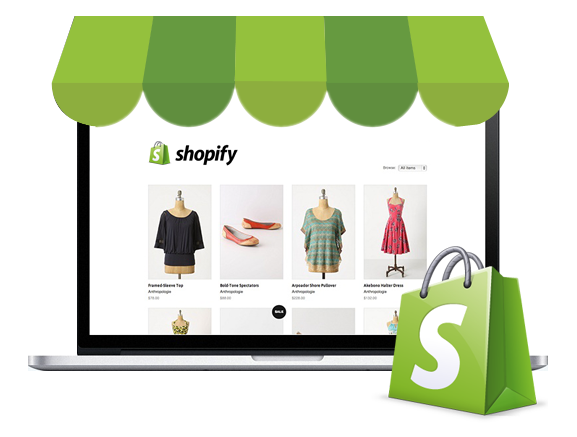 Do you own an E-Commerce store from Shopify ? If Yes, then this article is for you.
Shopify has more than three hundred thousand stores and it requires a lot of hard work and smart tactics to be a rock-star seller on this platform.
Let me talk about what exactly is a "Customer Mobile App" and why it might be a crucial tool for your business.
What is it?
Customer Mobile App is used by your buyer, so whoever is coming to your website and buying your stuff, they can do the same buying on your mobile app. They need to download the mobile app from Google Play store (if it is an Android phone) or from Apple App store(if it is an iPhone or iPad).
So Why Someone will use a Mobile App if they can buy from website?
Yes, this is a million dollar (or a few thousand dollar ? ) question.
Buyer download your mobile app because they really like what you sell, want to buy it again and again, feel more comfortable and get better buying experience on it and more importantly want to hear from you in case you got a new product, have a clearance sale, seasonal discount etc.
How would you get it for your store? Who does all the work ?
We at FirstWire Apps do all the work for you. We take care of development, customization and final upload to app stores.
So what exactly is the advantage if you as a seller get this Mobile App ?
There is a long list:
Some facts – According to a Report by Criteo:
1- Shoppers using mobile apps browsed 286 percent more products than mobile web shoppers
2- Add-to-basket rate is 90 percent higher than mobile browsers.
3- The overall conversion rate on an app was 120 percent higher than mobile browsers.
4- Mobile apps accounted for 54 percent of all mobile transactions in the retail industry, and 58 percent of mobile transactions in the travel industry.
Perfect Shopping Experience
Apps provide a clean user interface making it easy for customers to browse products at their fingertips from anywhere in the world and seamlessly add them to their cart.
Multi Channel Sales
With mobile devices contributing over 50 percent of ecommerce traffic, mobile commerce apps are the new and the most sought after customer touchpoint.
User Engagement
Mobile apps are easy to use. Give one tap and complete catalog is open & you dont need to to do a login or logout every time.
Mobile Apps Help Build Brand Loyalty
Nothing puts your brand and products in front and center like a mobile app that the customer sees every time they use their phone.
Powerful Analytics
Every business owner wants to understand his/her customers so that he can sell better. A big plus about having a mobile app is the analytics that comes with it. Use this analytics to create more engaging content and define your strategy to reach out to more users.
Mobile apps increase the interaction between you and your customer
Mobile apps bring the customer closer to you. You can keep customers notified of new updates regarding their order, new promotional offers and other store events they'll be interested in.
Go where the users are
World is moving from desktop to mobile-first to mobile-only era. Having a website only is not enough as they cannot be optimized completely for mobile experiences. Mobile apps provide more engagement from users as they are permanently installed on their mobile phones.
Mobile Apps Allow Push Notifications
When you have an app, you can send out powerful and targeted push notifications to reduce cart abandonment and further engage customers. You can notify them about your new arrivals, daily deals, flash sales, stock clearance and lots more. Push Notifications are best way to reach out to customers. Emails are no longer good as most of them land up in Spam folder.
Great User Experience
Ease of use on native apps is far better than a mobile friendly website. Some of the great features are possible only on native apps, like adding products to wishlist, sharing on chat messengers etc.
Customer Loyalty
A loyal customer always look for a mobile app so that she does not miss any important update from your store. Other side of the coin is that a user tends to become the loyal user when she installs your app.
Branding
Take your brand to new heights by launching a mobile app for your ecommerce store. There are only few online stores which have launched their own mobile app. This is a good differentiator and it shows that you are serious about your business and about customer experience.
Mobile Apps Encourage Social Sharing & make your Store viral
Want customers to do advertising for you by sharing your merchandise on WhatsApp, Facebook, Twitter, Instagram, and other social media sites? Mobile app has inbuilt sharing capability. This will make your store viral.
Use of device features
Users can use many device features. E.g. a user can directly call you or email you from mobile app.
But Shopify is a mobile friendly website, Why do I need a mobile app?
There are some fundamental differences between two:
Website is for attracting new customers while app is for creating loyal customers
On website you need to open the browser, enter the website URL while app is just a tap away.
On website the customer comes, completes the activity and exits while on app the communication is two-way and ongoing.
Websites are more responsive to search queries but apps provides engagement, loyalty, and ease of use. App "lives" on user's device.
The most successful marketers use their mobile website to attract new customers and convince them to download the app, creating an opportunity for profitable & ongoing relationship.
Looking for more details? Check the product page.