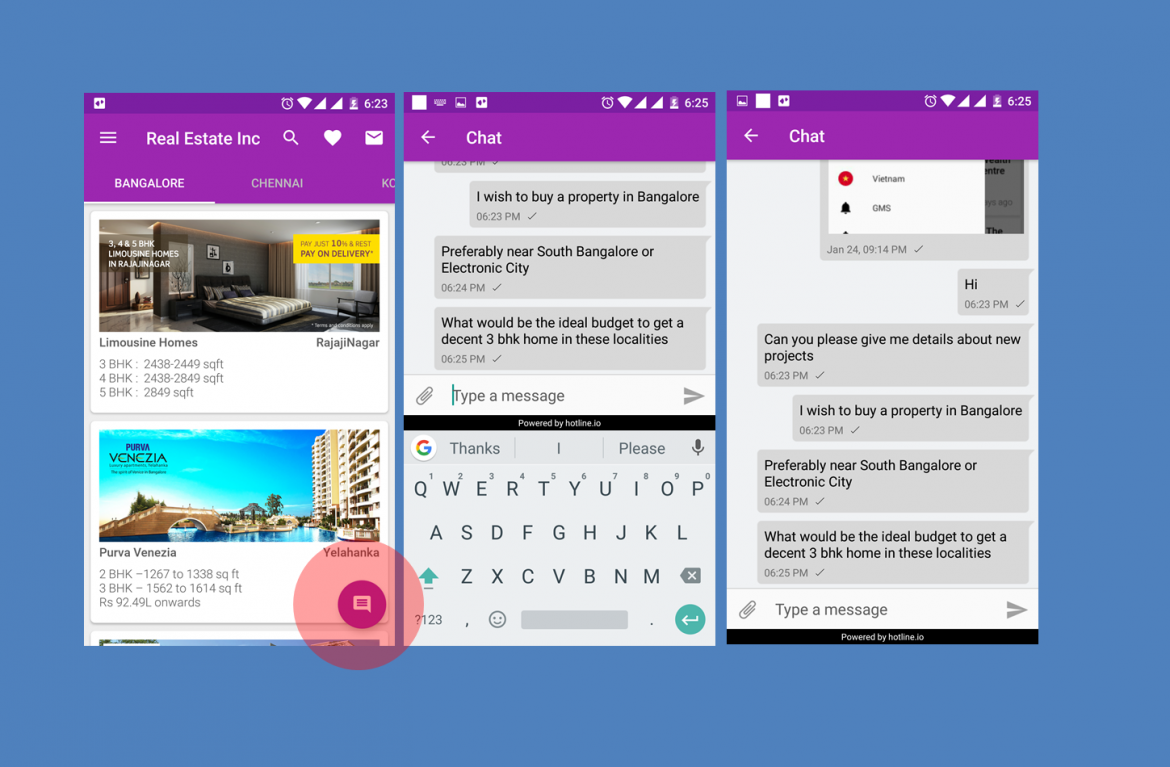 Now we support two popular Chat platforms on our Mobile Apps.
We provide the integration of zopim and hotline's native chat facility to business and blog mobile apps.
Both platforms provide free basic versions and it's easy to get started.
Best part is that these chat platforms can also be integrated to one or more web properties (websites) so one can manage all chat traffic and leads through one admin interface only.
Currently we support chat integration only on Platinum packages.
Check our website firstwireapp.com for more details.